Looking for a Goldendoodle Puppy in Houston?
Update: The puppies in this posting are no longer available, but our spring/early summer litter is here. Contact us today to get more information on the new goldendoodle puppies we have available.
If you are looking for a goldendoodle puppy in Houston, we've got two beautiful pups for sale! Both pups are standard sized F1b goldendoodles (50-65 lbs full grown). The female is a parti-colored goldendoodle and the male is cream colored. Both pups have their first shots and come with a health guarantee. They are making good progress on their crate and potty training and are both on a fairly good schedule, sleeping through the night, etc.
For more info on pricing or if you'd like to do a meet and greet with these cuties, let us know and we'll work out a time. For more information on adopting a goldendoodle puppy in Houston, contact us today by phone or text at 832-971-4649 or by email at laurieclaire@gmail.com..
Now, a little bit about the duo:
(This pup is no longer available.)
Ivy – a cream and beige parti-goldendoodle pup *great with kids
Little Ivy is a charmer with a delightful personality. She loves being around people of all ages, whether it's puttering around tethered to me as I work in the home and yard, or running along trying to keep up with the kids as they play outside. Her day right now consists of naps in her crate (or under my desk as I work) and following me around (on a tether leash) learning about what it takes to keep a busy home running. She's on a good schedule and is sleeping well through the night. Overall, this little princess is a delight to have around.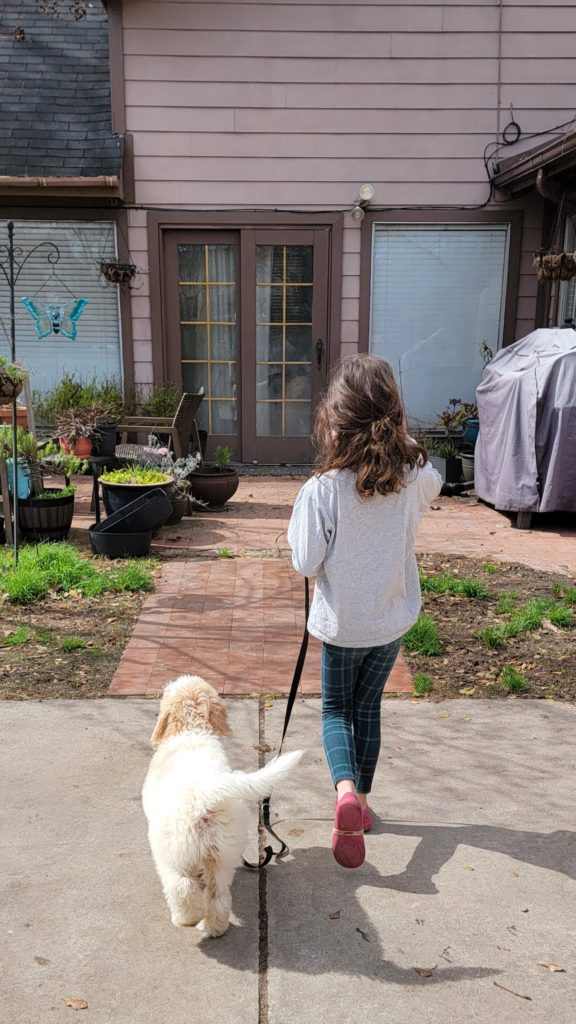 (This pup is no longer available)
Rocco – a cream goldendoodle puppy *loves the outdoors
Little Rocco is one of the smaller pups in the litter, but he makes up for it in personality. He's loves a good outdoor adventure and can't wait for our morning walks to the mail box. He hasn't had his last vaccine yet, so he's not going outside of the property, but if there's some place he can explore, he's game! Rocco spends his mornings outside helping grandma around the property and his afternoons snoozing in his crate. His crate is positioned where he sometimes gets to watch a good educational show with lots of dogs (and ocasionally a squirrel.) Life is good for this little guy.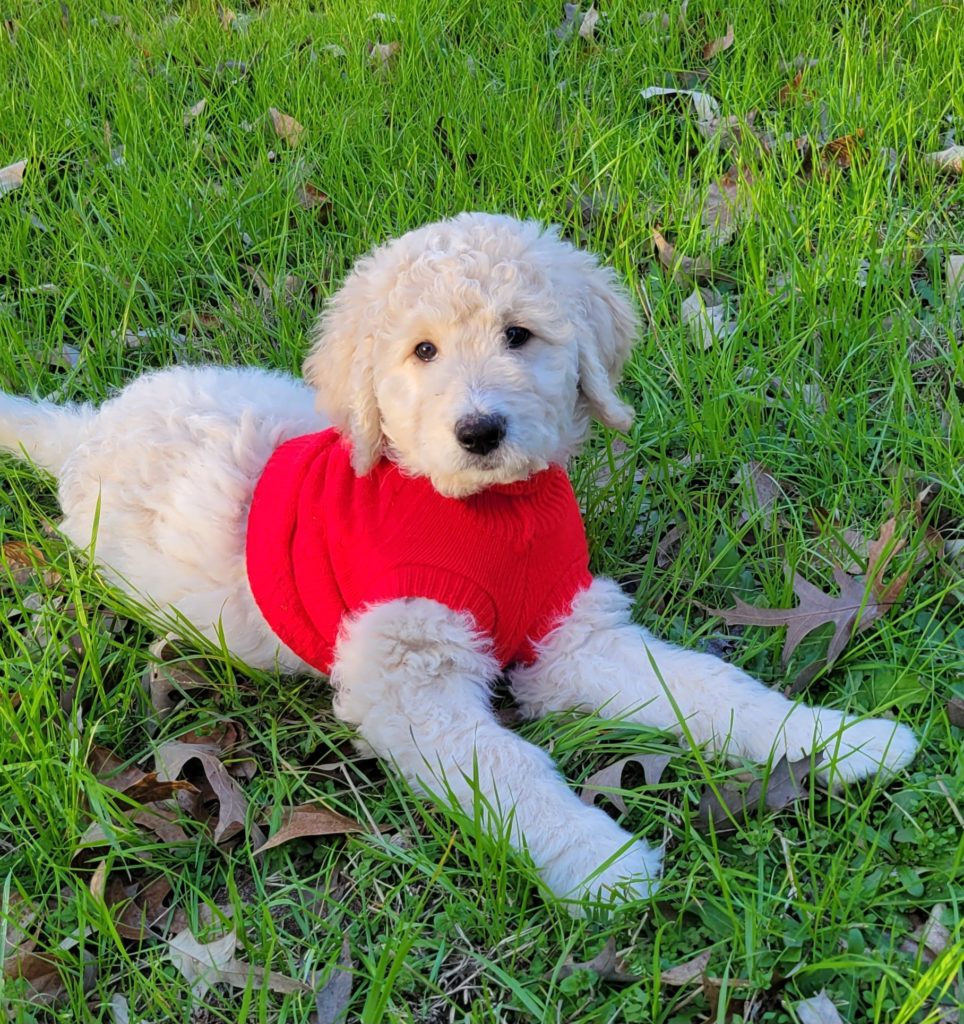 To Adopt a Goldendoodle Pup in the Houston Area Contact us Today!
You can reach us by the phone or email listed above or by messaging us on Facebook by clicking here.