Cream and Black Male Goldendoodles For Sale in Houston, Tx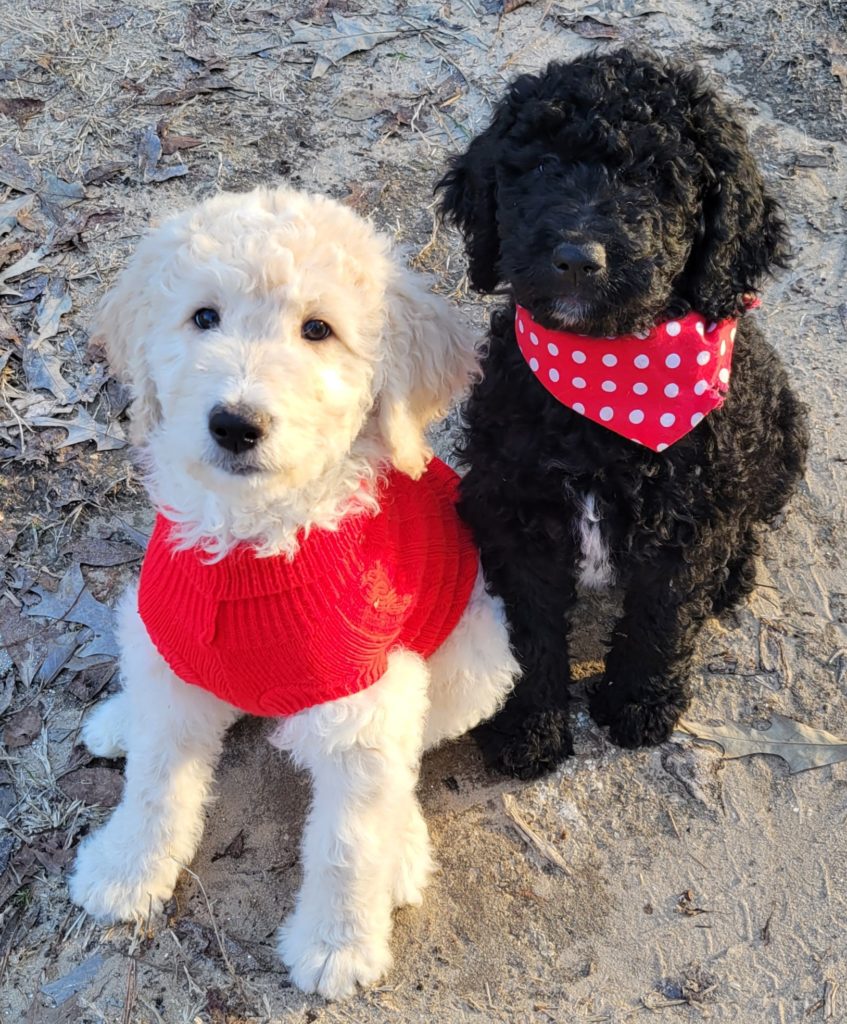 (Update: Bruno and Teddy are no longer available. Rocco is available) These beautiful male goldendoodle puppies in Houston are ready to go to their new homes. The boys are 9 weeks old and are ready for their furever homes and new families. They are eating well, sleeping through the night in their crates, and are making good progress towards potty training. They are smart, cuddly, adventure loving and very humble about their very very good looks. These boys are standard-sized F1b goldendoodle puppies, so they will have curlier coats and are expected to be between 60-65 pounds full grown. The puppies come with their first shots and a health guarantee. Now, on to a little bit about these cuties.
(Available) Rocco – Cream Goldendoodle Puppy *Most Playful and Outgoing
(Available) Rocco's favorite things include exploring, climbing, tasting leaves and all things outdoor, — and a big old fluffy bed at the end of all those adventures. Rocco is the most outgoing of the three boys. He loves being around people and being a part of the action.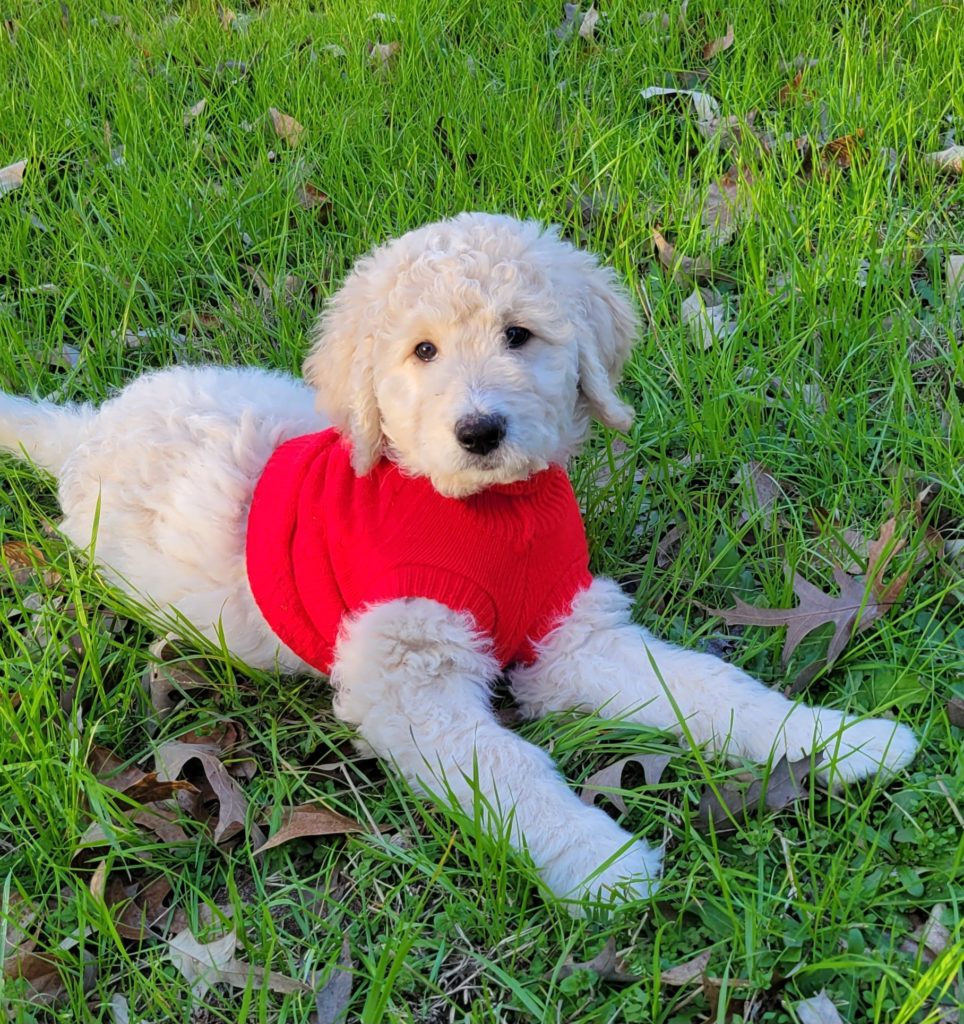 (Not available) Bruno – Black Male Goldendoodle – *Mr. Smarty Pants with a Chill Personality
(Update: Bruno has been adopted and is no longer available) Bruno's favorite things – sitting on the porch next to his favorite person watching the rain, or the sun set, long naps and stopping to smell the flowers while helping out with yard work. .
Teddy – Curly Cream Goldendoodle *Best for people with allergies
(Update: Teddy has a home and is no longer available) Teddy's favorite things — children, fun toys and warm hugs! Eventually he plans to add long walks at the park or, even better, on the beach,to that list.
If you want to reserve one of these little hunky-doodles, call us today and put down your deposit or schedule a time to come pick them up.
You can reach us at 832-971-4649 or by email at laurieclaire@gmail.com. If you'd like to see more of our adult dogs and their families, visit us on Facebook. You can also read more about why Rainfield puppies are special by clicking here. Don't miss these darling male goldendoodle puppies in Houston!