In our summer travels this year, we noticed more than a few goldendoodles being great travel and vacation buddies. When you meet a dog with good manners, they always stand out. Doodles seem to do really well and are generally very social, but as we like to tell new families, a little early training can go a long way.

A puppy is so cute, it's hard to find fault with anything they do, but what's cute at 2 months could be a whole different cup of tea at a year old. A well bred and well socialized puppy has a good head start, which is what we aim do at Rainfield Goldendoodles, The goal is to raise a dog that's always welcome and interacts with the world around him or her in a positive, well mannered way.

Training classes with your Goldendoodle puppies are a lot of fun. They're such a fun-loving, smart breed and are generally easy to train. We get a lot of reports back of the doodles quickly becoming the stars of their training classes.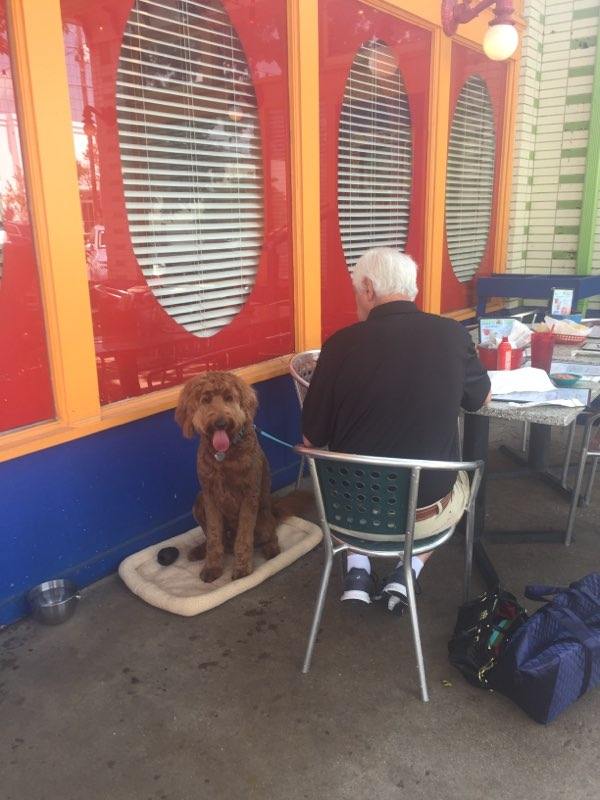 We have had some of our puppies go unto further training for a variety of jobs. There are some great trainers in Houston that can take your puppy through the basics and on through the Canine Good Citizen test and beyond. Doodles love challenges and training opens new possibilities. Get started today!